Eggleston Limousines Hire Wakefield West Yorkshire and the UK

BLUE CRUSH LIMO COVID BUBBLE HIRE
Available to get you and your family bubble out and about to still celebrate occassions such as birthdays, anniversaries, engagements and so much more during this time of lockdowns and tiers.
EXTRA service for COVID with use of hand sanitizer and wipes for customers - passengers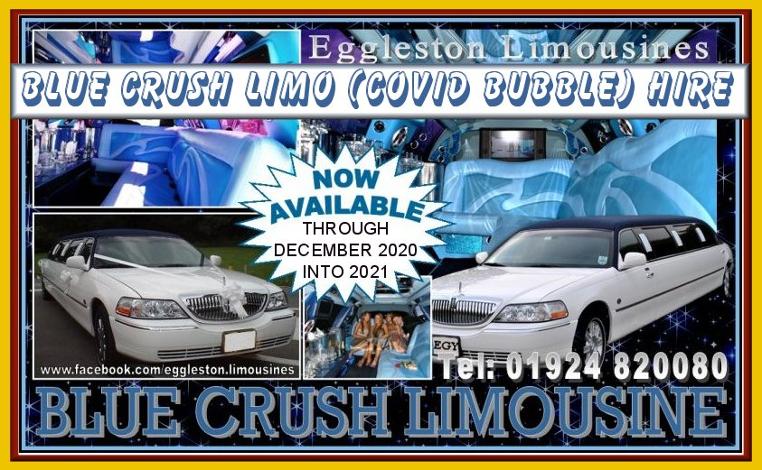 About Us
Eggleston Limousines Car Hire specialise in sourcing and supplying dynamic vehicles for Weddings, TV & Film work, Photo Shoots, Product and Event Launches, PR and Marketing Campaigns, Promotional Opportunities, Exhibitions and Shows, Corporate Parties, Birthdays, School Proms and Conferences, Theme Nights, Festivals and Parades, Shopping Centre Displays and many other special events..
Eggleston Limousines are pleased that you have chosen to visit our web site with a view to browse and choose from our fleet of available limousines.
We have updated our fleet to now provide you with a variety of novelty limousines to choose from and some of our adverts may be viewed below or you may click and visit one of the limo sites below for further details about each vehicle.
Basic Information
Novelty Limo Hire. Novelty Limousine Hire, A-Team Van, Trotters Van, Hummer Stretch Limo. White Wedding Car Limousine. Chrysler Wedding Limo in and around Wakefield, West Yorkshire is part of Eggleston Limousines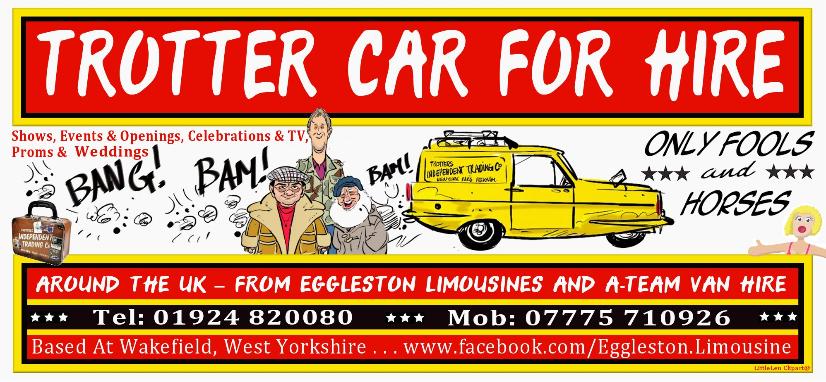 VISIT OUR OTHER LIMOUSINE WEBSITES BELOW
Our Staff and Cars
Our friendly and helpful staff will make sure you have a comfortable and enjoyable journey with Eggleston Limousines.
Please view our cars photo gallery below